Craft Brewery Walk In Coolers
We Were Built to Keep Cold Beer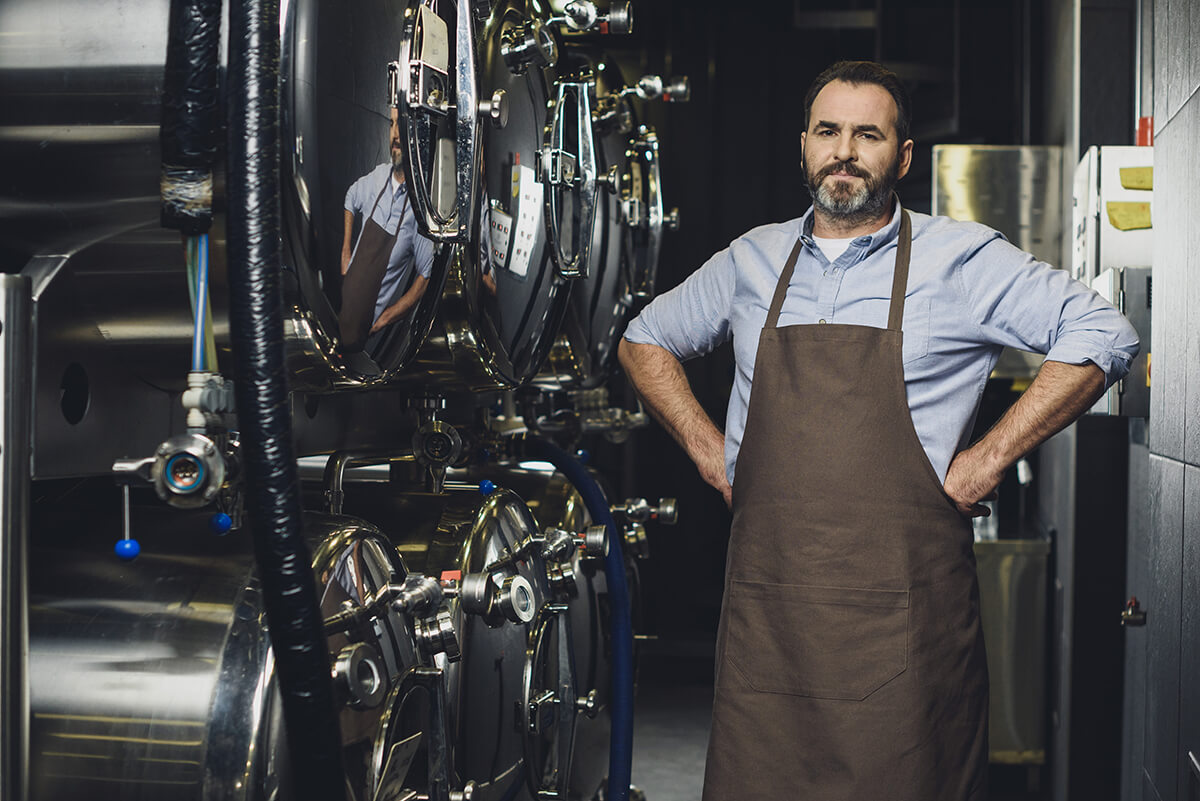 Unique Craft Brewery Solutions
American Walk-in Coolers provides all of our craft brewery customers with specialized, personal assistance on the designing of walk-in fermentation coolers and warehouse keg storage coolers. In addition to providing custom designed keg / tap display walk-in coolers and behind-the-bar style with glass windows and display doors.
Our experienced team of refrigeration system specialists will answer all of your questions on proper equipment sizing, refrigeration types, and different applications that would best suit your brewery. We also provide design/build technical support and installation. American Walk-in Coolers will save you money and time on any walk-in cooler or freezer. Through value engineering, we ensure you're receiving competitive, prompt service with unsurpassed quality.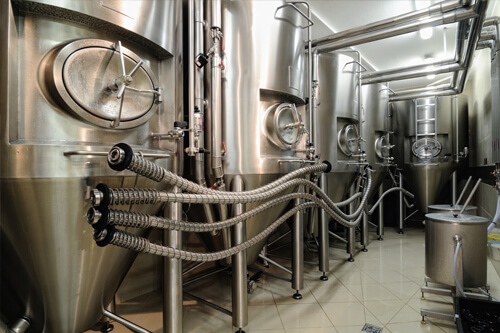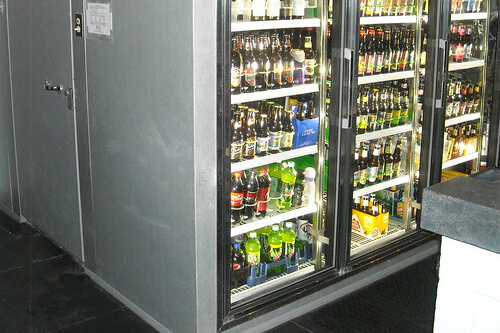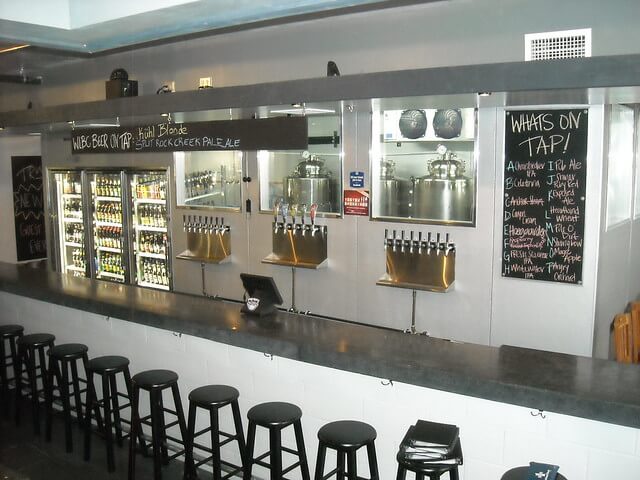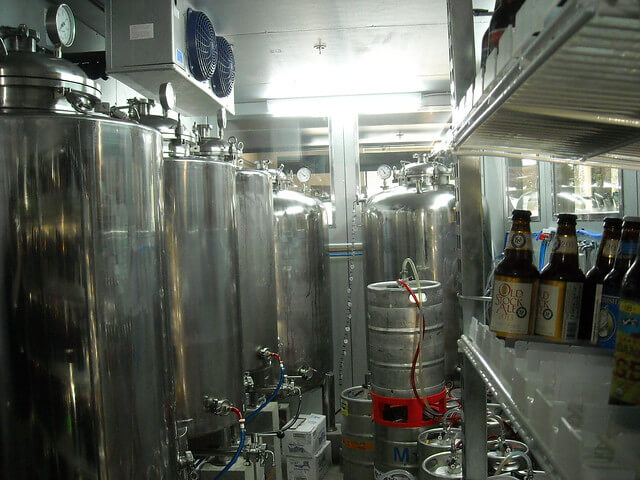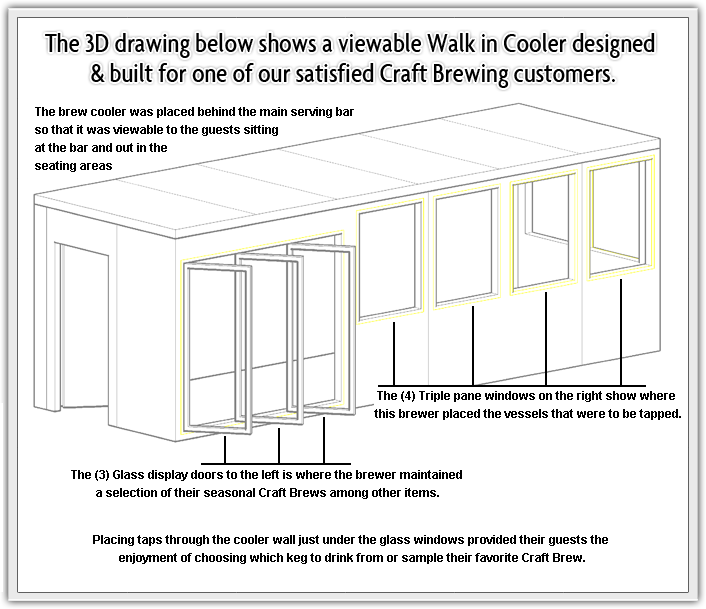 ---
Craft Breweries that we have done business with
• Desert Monks Brewing (Gilbert, AZ)
• Lochiel Brewing (Mesa, AZ)
• Irene's Tap Room (Phoenix, AZ)
• Auburn Ale House (Auburn, CA)
• Santé Adairius Rustic Ales (Capitola, CA)
• Full Spectrum Bottling (Lake Elsinore, CA)
• Lake Tahoe Ale Worx (Lake Tahoe, CA)
• Indie Brewing (Los Angeles, CA)
• Los Angeles Ale Works (Los Angeles, CA)
• 7 Sisters Brewing (San Luis Obispo, CA)
• Porttown Brewing (San Pedro, CA)
• Bluenote Brewing (Woodland, CA)
• Jake's Bistro and Brew (Yucaipa, CA)
• Brew Caipa Brewing (Yucaipa, CA)
• Colorado Tap Room (Parker, CO)
• 3 Sons Brewing (Dania Beach, FL)
• Bull dog Saloon (Mentone, IN)
• Burn Em Brewing (Michigan City, IN)
• Backward Flag Brewing (Forked River, NJ)
• Flounder Brewing CO (Hillsborough, NJ)
• Yellow Sun Brewing (Rutherfordton, NJ)
• Spider City Brewing (Bend, OR)
• 4th Tap Brewing Co-op (Austin, TX)
• Whistle Post Brewing Co. (Pilot Point, TX)
• Birds Fly South Ale (Greenville, SC)
• Blackbeard's Point Brewing (Hampton, VA)
• Metal Craft/Basic City Beer (Waynesboro, VA)
• Chainline Brewing (Kirkland, WA)
• Fairisle Brewing (Seattle, WA)
• Skal Beer Hall (Seattle, WA)
• Level Crossing Brewing (Salt Lake City, UT)