American Walk in Coolers
100% Made In The

U

S

A

Walk In Cooler and Freezers
A Walk-In Cooler or Refrigerator/ Freezer is a Commercial Sized refrigerator used in Restaurants, Large Kitchens, and businesses that specialize in Cold Food Storage. They are constructed in custom sizes and can be used for indoor and outdoor use. An evaporator unit (also called the "Air Handler"), is located inside the unit to monitor temperature and a remote condensing unit is located outside the cooler or building to establish cooling.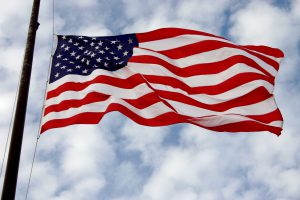 Call for a fast Quote! Our knowledgeable sales staff is ready to answer your questions.
Quick Ship Walk in refrigerator or Freezer Unit within 48 Hours!
We sell custom-made Walk In Cooler units and Freezers for all uses!
AWIC direct ships to all 50 states and International around the world!
With our manufacturing facilities located in FL, CA, AZ; you save on shipping with every order.
This website was designed to make your purchase easy and most of all Cost Effective through Value Engineering. Take a moment and review our helpful information such as our 100% Free Financing Options, and when you are ready, give us a call at 800-430-4468. Our knowledgeable and experienced staff will be happy to answer any and all questions.
We are one of the few in our industry to be Accredited by the BBB with an outstanding Grade A+ Rating. Dunn & Bradstreet Rates AWIC at 94% on Reliability, Cost, Quality Control, Customer Support, and Responsiveness. Integrity is the foundation that sets us apart from the competition.
AWIC Direct ships to anywhere in the United States, Mexico, South America, and Overseas. With our quick ship production schedule, your Walk-In unit is on its way, reaching most United States locations within 3 days of completion. Our partnership with Con-Way freight guarantees the lowest cost shipping anywhere, with the option of guaranteed arrival date or the shipping is free.
Independent testing laboratories have certified our panels and components to meet a number of codes and certification standards including:
Underwriters Laboratory (UL) Listed Panels - Panels tested and evaluated for burning characteristics, smoke developed to index, and flame spread rating, as noted on the drawings and label affixed to the rated panel.
Underwriters Laboratory (UL) Listed Doors - Door panel assemblies tested and evaluated by UL for the various electrical requirements.
National Sanitation Foundation (NSF) - Compliance with NSF standard #7. Authorized to bear the NSF Mark.
State of Oregon - Licensed/registered as provided by law of the State of Oregon as an approved manufacturer of structural insulated panels.
City of Los Angeles, California - Certified and approved under Research Report RR 25314 (CSI #13030) as a fabricator of Coolers and Freezers.
City of New York - Panels approved by the Material and Equipment Acceptance Division under MEA file.
City of Houston, Texas - Certified and approved under provisions of section 17010.1 of the Houston Building Code as the fabricator of Exterior Coolers and Freezers.
US Federal Requirements (EISA) - Meets and exceeds the federal requirements with R-29 coolers and R-32 for freezers
---
---
We provide all of our customers with personal, specialized assistance on the designing of all Walk-In Units. We will answer every single one of your questions regarding Refrigeration types and different applications that would be the best fit for your exact Refrigeration requirements. Providing design, technical support, and installation of your Unit for new commercial construction, and commercial tenant improvement in addition to Restaurants, Resorts, Convenience Stores and more. We ensure you're receiving prompt and competitive service with unsurpassed quality. Every single one of our units is 100% Made in the USA!
Give us a call at 800-430-4468 to help you find the walk-in fridge, cooler, or freezer that fits your needs and budget. 100% financing available.
We are fully Bonded, Licensed, and Insured. We will provide you with a timely proposal for your Food storage Requirements.