WALK-IN BLAST CHILLER PRODUCT DESCRIPTION:

The standard modular blast chiller only solution includes the panel walk-in, 3 evaporator coils, and condensing unit. The high-capacity unit is well suited to a high-volume professional kitchen workflow, making it possible to improve your kitchen efficiency and food quality while staying within HACCP guidelines.

Standard features include a NEW advanced touch screen controller with USB port, holding cycle (once your cycle is completed the unit automatically switches over to a cooler), a single point product core probe, and up to 99 customized recipe programs.
The first four numbers of the item number are for the evaporator coil while the second four numbers reference the condensing unit.
STANDARD FEATURES
New advanced 7" Gorilla glass touch screen controller with a USB port and easy-to-use control panel
• Holding cycle: automatically switches over to holding mode after each cycle is completed
• One single point product core probe registers product temperatures
• Meets the demands of HACCP Guidelines for proper food chilling
• Automatic air defrost
• Evaporator is enclosed in a frame and cabinet
• Programmable controller with up to 99 customized options
• Electric thawing heaters
WARRANTY
Two years warranty on parts and labor
• Compressor warranty 3-5 years (parts only)
A COMPLETE SOLUTION
The package includes a Walk-in, perfectly designed to fit your blast chiller needs. The walk-in is available with 1 or 2 doors, an external ramp, an 8" deep interior ramp designed to accommodate 3 roll-in racks at 29" x 32" x 74" and features our exclusive anti-bacterial Sanisteel interior metal finish. It also includes an air-cooled, remote, outdoor condensing unit as standard. Other condensing unit options, including indoor and water-cooled models, are available on request.
Note: The installation of the blast chiller and the installation of the remote condensing unit must be performed by a qualified professional
Click to Call 800-430-4468

Ask for Gene Igo for Availability and Pricing.

AWIC 3 Rack 1200 lbs Blast Chiller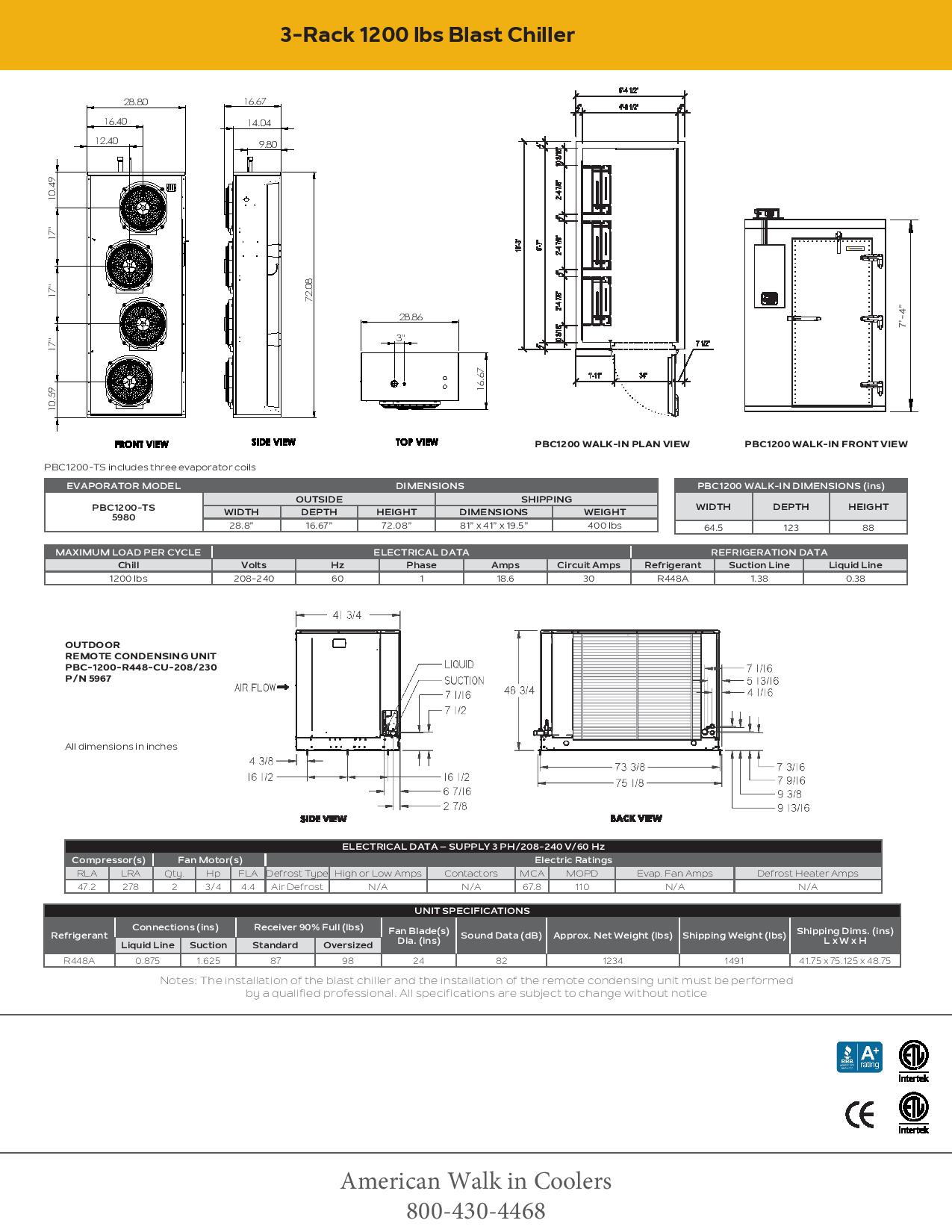 AWIC 3 rack 1200 lbs Blast - Shock Freezer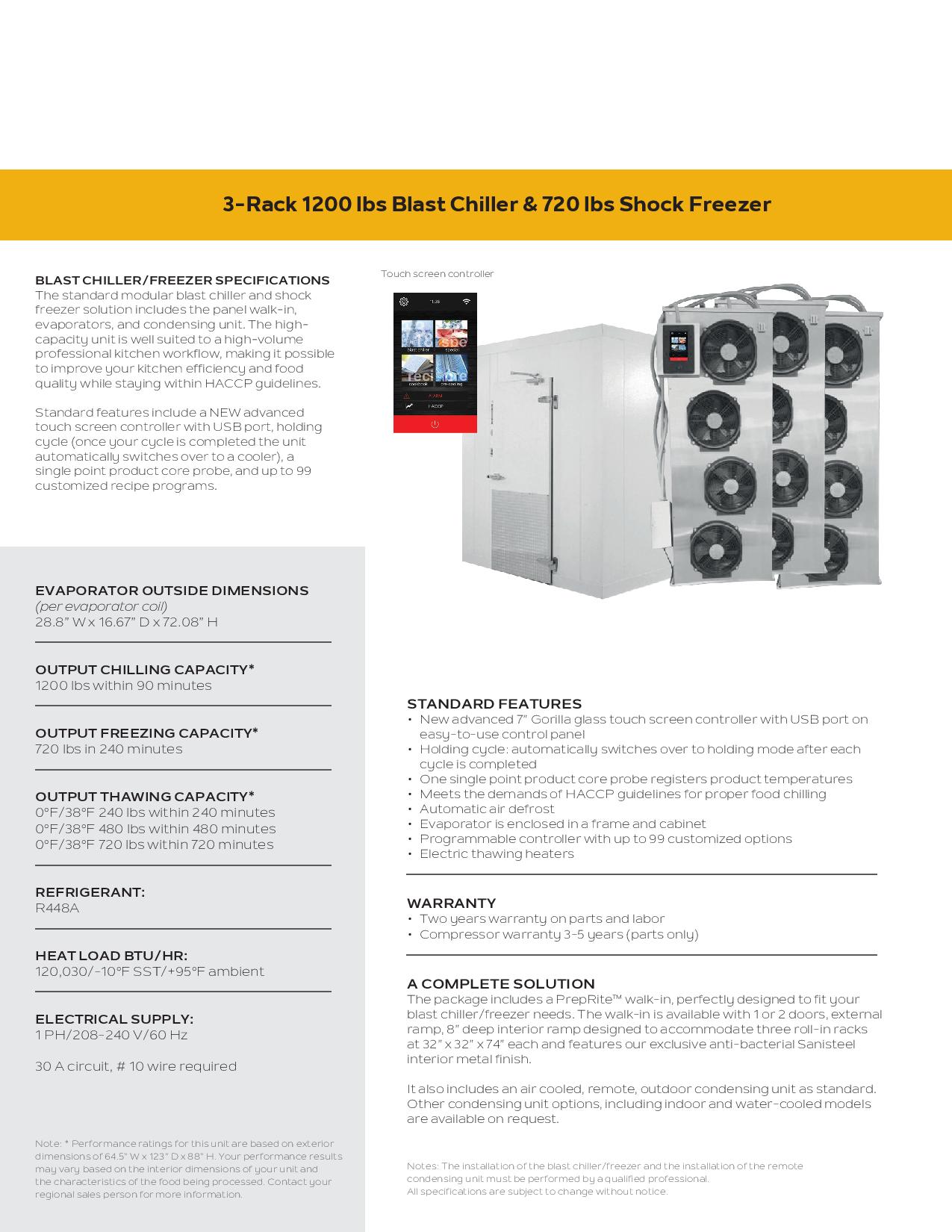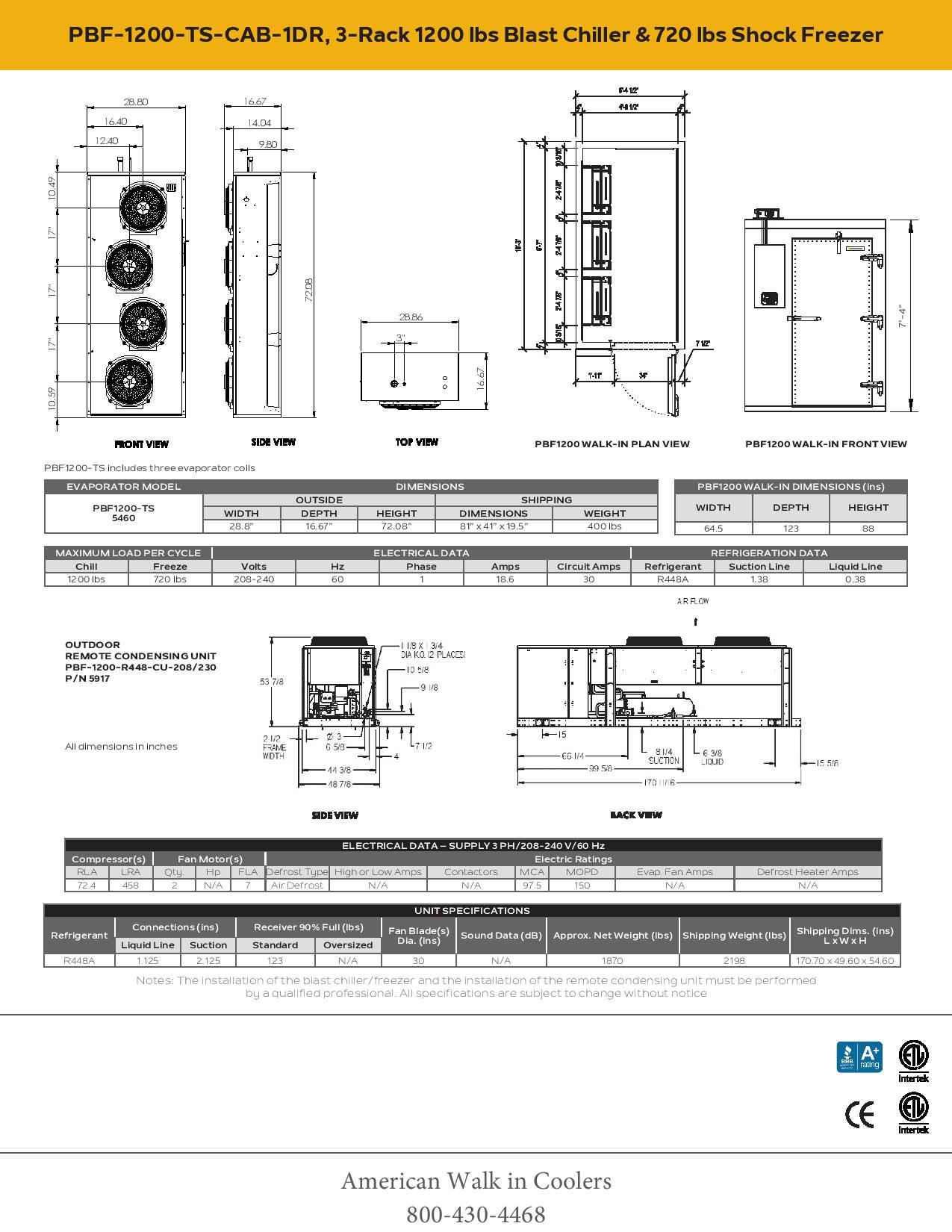 AWIC 850 lbs Blast Chiller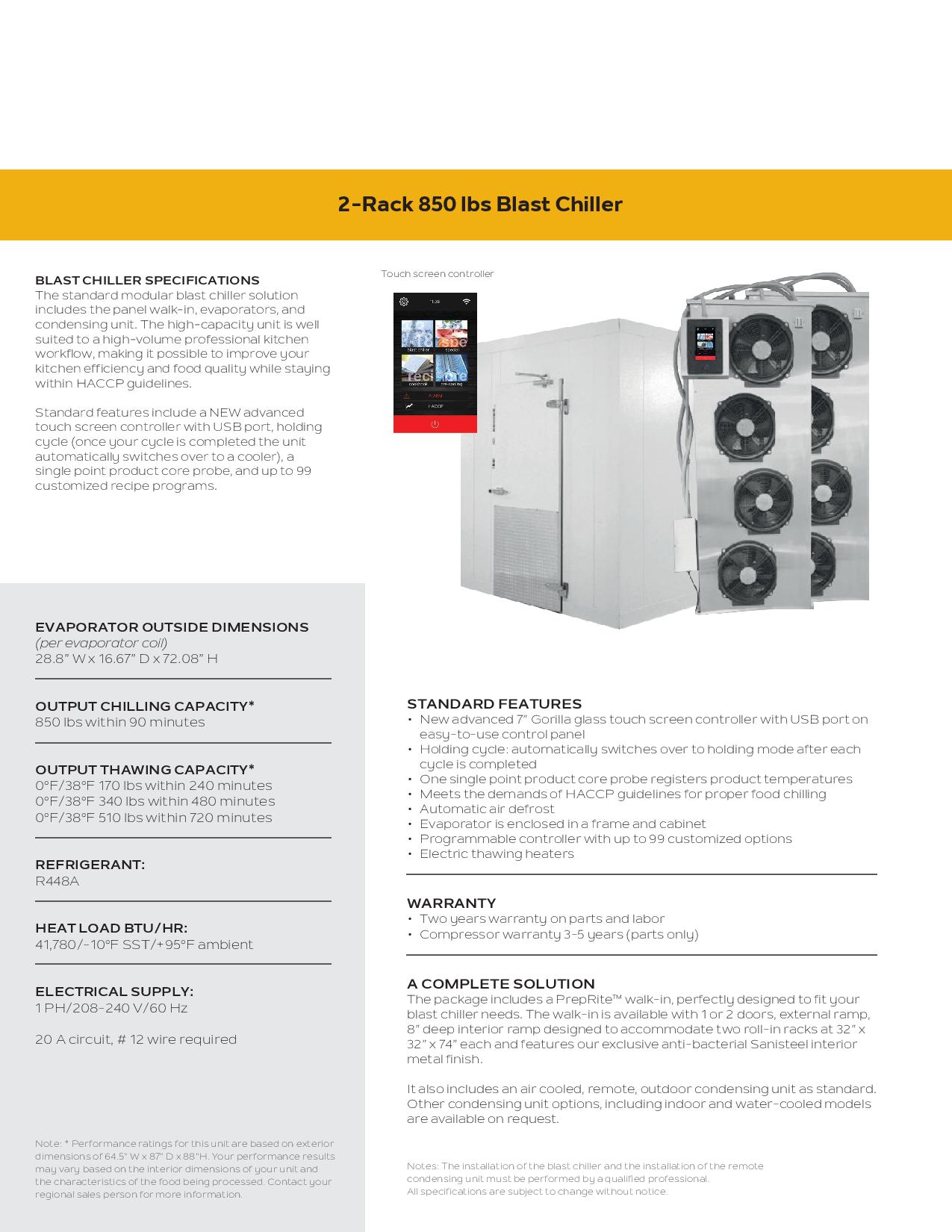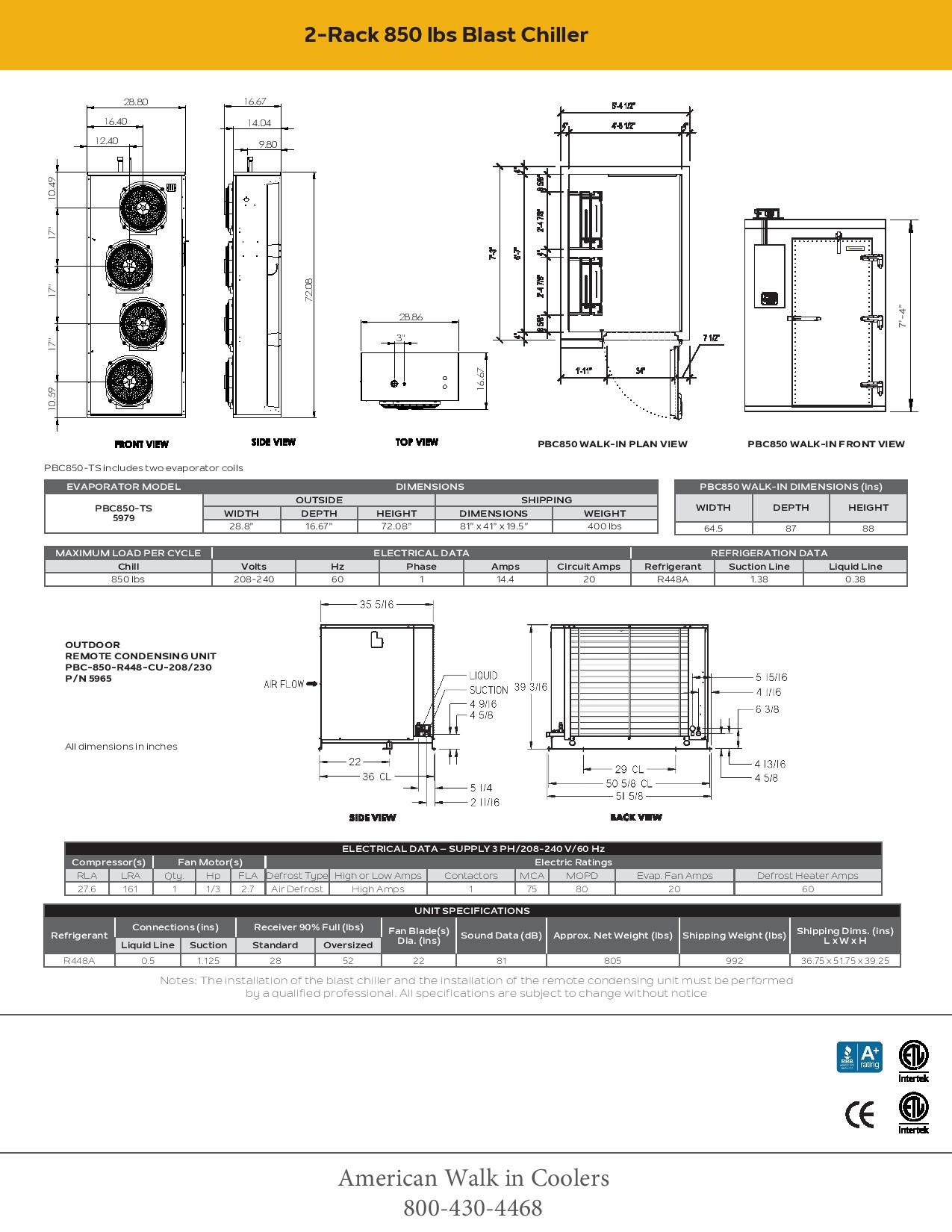 AWIC 450 lbs Blast Chiller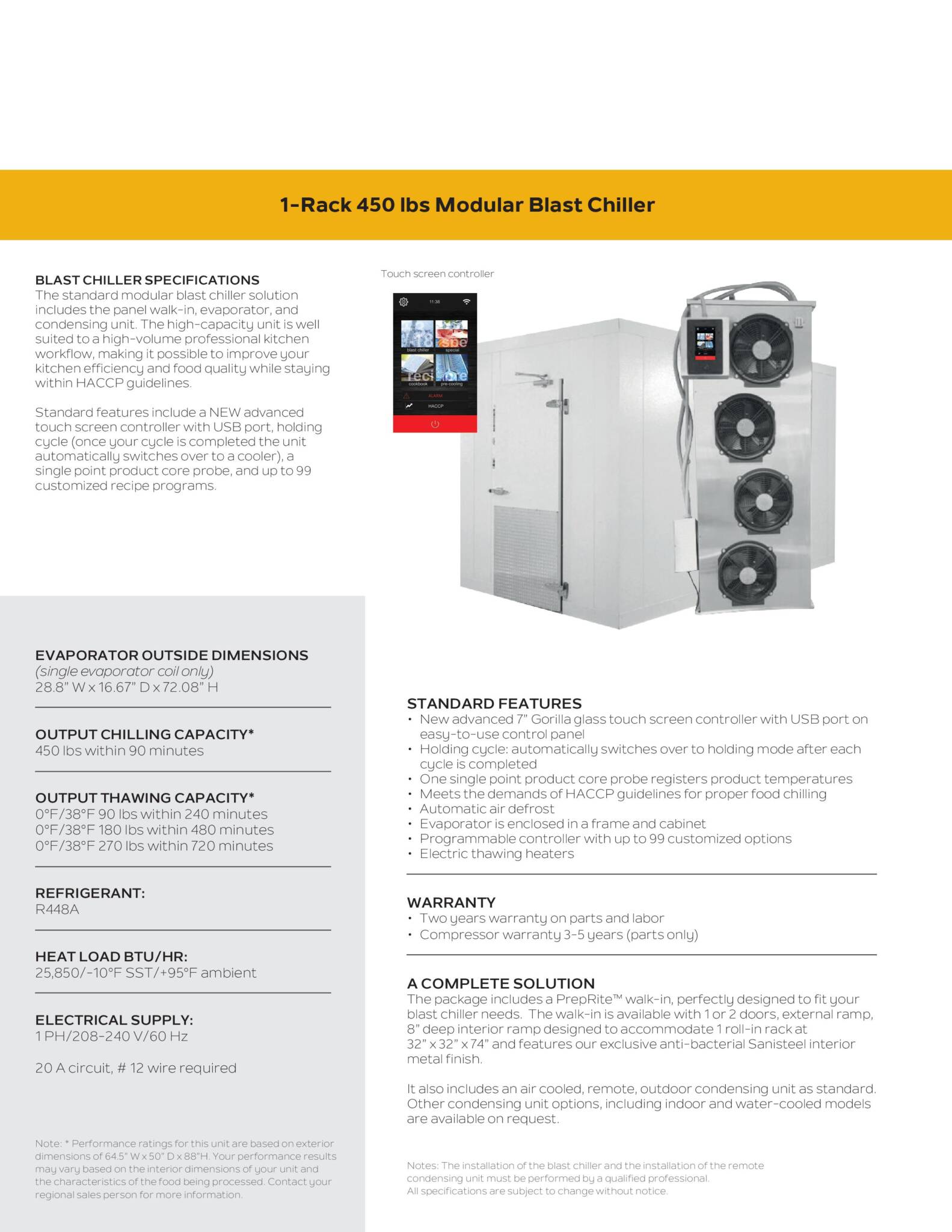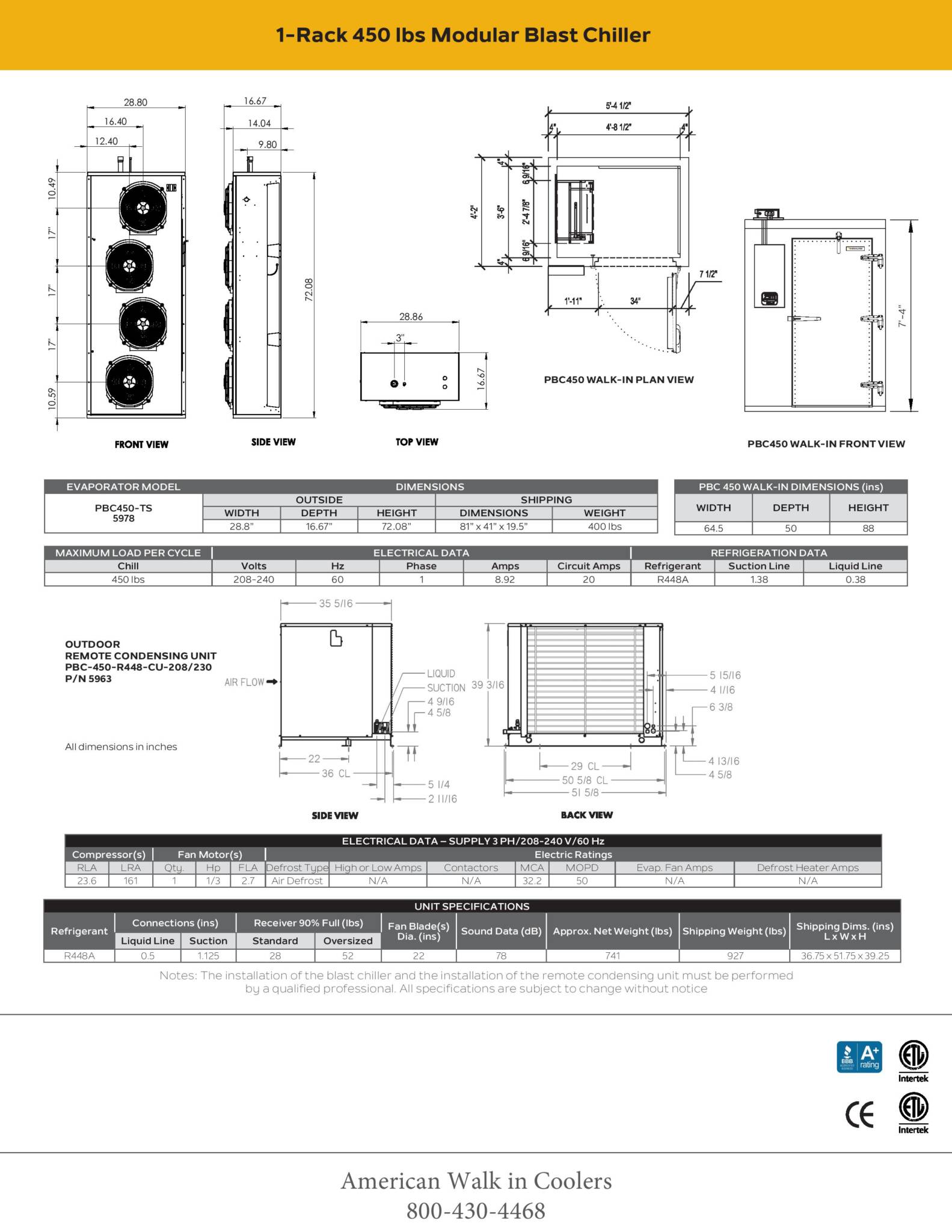 AWIC 21 lbs Blast Chiller